The Great Popular Assembly.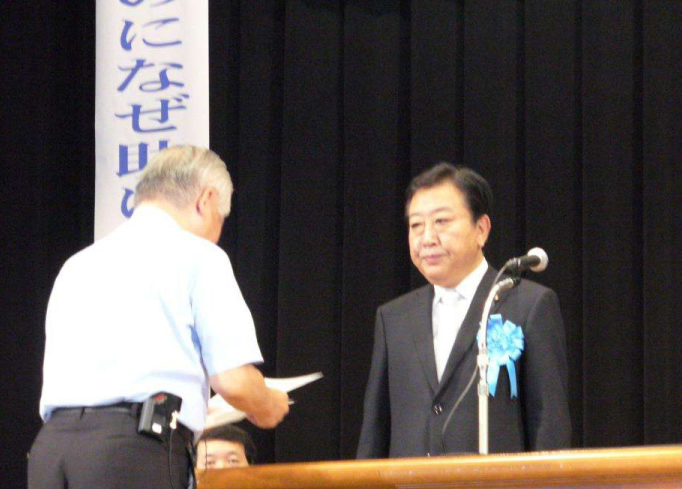 The Prime Minister of Japan, Mr. Yoshihiko Noda, receiving the list of signatures from Shigeru Yokota
For many years, there was no association of victims' families, although there were about 500 South Korean victims abducted by North Korea after the Korean War. In 1999, the first Japanese Great Popular Assembly hosted the families of victims from South Korea.
Stimulated by the magnitude of the Japanese movement, these families, in the month of February of the following year, formed their own association (Association of Families of Victims of South Koreans)